Chevrolet Rental Cars
John L. Sullivan Chevrolet
Chevrolet Rental Cars
AVAILABLE WHEN SERVICING YOUR VEHICLE AT JOHN L SULLIVAN CHEVROLET
Rent Chevrolet and you'll never go back. When you have your current car in the shop, you'll never regret a Chevrolet car rental. Our vehicles have all the power, sleek curves, and comfort you've come to expect from our brand, not to mention the latest and greatest technology to make the drive that much more pleasant and convenient. It doesn't matter if you want to rent a Chevrolet car, a spacious SUV, or a rugged truck - all that's available and more. Contact John L Sullivan Chevrolet and discover the appeal when you rent Chevrolet.
Due to limited rental vehicle supply, Chevrolet rental cars are only available for customers who are servicing vehicles at John L Sullivan Chevrolet.
Rental Rates

RENTAL MODEL
DAILY RATE

Cruze

$42

Malibu

$42

Impala

$42

Trax

$52

Equinox

$52

Traverse

$82

Silverado

$82
Weekdays - 7:00 AM to 6:00 PM
Saturday - 7:00 AM to 6:00 PM
Sunday - Rental Closed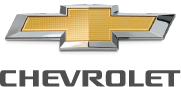 Call (916) 367-4970
to confirm your reservation
Renters are responsible for fuel usage and any damages incurred while vehicle is in their possession.
Fuel Surcharge is $5.50 per gallon.
Rental days are a 24 hour period from the time vehicle is rented.
Additional days NOT authorized will be the Renters responsibility at the daily rate.
(See your Service Consultant to verify days authorized for use while servicing your vehicle).
All requirements and rates are subject to change. Additional requirements may apply. John L Sullivan Chevrolet reserves the right to refuse service.
Rental Requirements: Driver(s) must be at least 21 years of age with a valid driver license, have full coverage insurance that transfers to a rental car, and a major credit card. No pets or smoking allowed in the rental vehicle. Additional charge if mileage exceeds 200 miles per day.
Prices listed or MSRP does not include destination and handling fees. All prices are from manufacturer website. Please contact dealer for the best price on any in-stock vehicle.
Directions To Our Dealership in Roseville, CA
Use the directions link below, or call us at 1 (916) 297-6980 for directions to John L Sullivan Chevrolet.