California Fire Relief
The Sullivan Auto Group cares about our communities
As Northern California experiences unimaginable devastation, our hearts are heavy for family, friends and neighbors who've been impacted and who've lost so much.
The Sullivan Auto Group has already contributed to emergency relief funds in our area. And individuals within our organization continue to provide localized support.
Please use the following links to provide support, if you are so inclined. And for those of our community who've experienced loss of a vehicle, GM is also offering assistance toward the purchase of a replacement vehicle.
IF YOU'RE ABLE TO HELP
Charitable organizations almost always prefer cash donations over donations of physical goods because they're faster, more efficient and can be used to purchase whatever is needed. Before you donate, look at the California Office of the Attorney General's charities website to ensure you're not falling for a scam. 
The following is a list of charities compiled by CaliforniaVolunteers, a government-run office that coordinates volunteer opportunities in the state:
---
If you live in or near the affected region:
California Airbnb hosts can sign up here to offer free housing to evacuees and relief workers. So far, just under 750 hosts have answered the call.
Consider donating nonperishable goods to a food pantry. Here's a list of food pantries in Napa County, food pantries in Yuba County and food pantries in Sonoma County.
If you live in or near Sonoma and are willing to volunteer, you can register to do so at the Sonoma Community Center, which is open 9 a.m. to 5 p.m.
Those in or near Napa willing to volunteer are being asked to sign up and create a profile with the Center for Volunteer and Nonprofit Leadership.
You could also foster an animal. Hundreds of pets have been evacuated from animal shelters in the affected region, leading to crowded facilities elsewhere. Check with your local animal rescue facility ? NBC Bay Area has a great list of them here ? to see how you can help.
If you're in the region of the Tubbs Fire (including Lake, Sonoma and Mendocino counties), join the Tubbs Fire Facebook Group, where people are coordinating requests and offers for help. 
VEHICLE ASSISTANCE
We're here to help you get back on the road
---
For those who've experienced the loss of a vehicle during this disaster, GM is proud to offer some assistance.
Regardless of the make or model of the vehicle you may have lost, receive $1,000 Relief Cash towards the purchase of most new Chevrolet vehicles - on top of current incentives.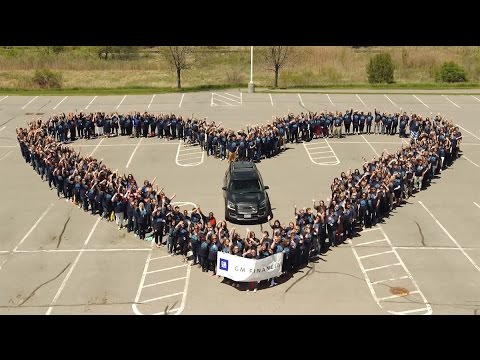 For more information, please contact us:
Western Disaster Relief Bonus Cash Program
Program Number 17-31AN (Code LLT)
Delivery date: 10/20/17 - 11/30/17
PROGRAM DESCRIPTION:
CUSTOMER MUST PRESENT A COPY OF THEIR INSURANCE CLAIM FORM INDICATING THEIR VEHICLE WAS DAMAGED AS A RESULT OF THE OCTOBER CALIFORNIA WILDFIRES.
ONLY ONE SET OF QUALIFYING DOCUMENTS MAY BE USED FOR REDEMPTION PER PURCHASE PER ELIGIBLE CUSTOMER.
Applicants must have been affected in the following impacted California counties:
BUTTE (CA), LAKE (CA), MENDOCINO (CA), NAPA (CA), NEVADA (CA), ORANGE (CA), SONOMA (CA), YUBA (CA)
ELIGIBLE NEW AND UNUSED MODELS AND ALLOWANCES ARE LISTED BELOW:
2018
Camaro, City Express, Colorado excludes 2SA, Corvette, Cruze excludes 1SM, Equinox excludes 1SM, Express, Impala, Low Cab Forward, Malibu excludes 1VL, Silverado, Sonic, Spark, Suburban excludes L96, Tahoe, Traverse excludes 1L0, Trax, Volt
2017
Bolt EV, Camaro, City Express, Colorado excludes 2SA, Corvette, Cruze Hatch, Cruze Sedan excludes 1SM, Equinox excludes 1SM, Express, Impala, Low Cab Forward, Malibu excludes 1VL, SS, Silverado, Sonic, Spark, Suburban excludes L96, Tahoe, Traverse excludes 1SM, Trax, Volt