Special Order Your Chevrolet
Have it your way.
If you're interested in buying a new Chevrolet, you might discover that your perfect vehicle isn't always in stock when you're ready. There are so many options, color choices and accessories available today that it might be difficult or impossible to find the exact car that you want today.
We can help you. At John L Sullivan Chevrolet, you can special order a car built exactly as you want it.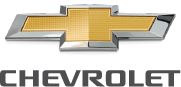 Step 1: CONTACT
How may we help you?
The Product Pros at John L Sullivan Chevrolet are specially trained to help you achieve your goals, and to work directly with the General Motors factory. They'll help you to review your available options, and help you order the right Chevy.
Step 2: ORDER
Schedule your VIP Appointment.
The Product Pros will set aside a specific time to work directly with you - every step of the way. Choose your favorite model. Select your trim level. And the Product Pros will be on hand to guide you through all of the selection options - including every available factory paint color, trim option, wheel design & accessory.
What Chevy may we build for you?
Step 3: DELIVERY
The hardest part is waiting!
The Product Pros will keep you updated and informed regarding the production of your unique, personal Chevy. And when it is ready, they'll schedule a second VIP Appointment for you to take delivery. Then, test drive your creation, finish your documentation and (finally) collect your keys.
At John L Sullivan Chevrolet, we're standing by to help you! Contact the Product Pros to get started today.
Special ordering a new Chevrolet vehicle could be your best choice. And the Product Pros from John L Sullivan Chevrolet are available to help you - every step of the way.
Prices listed or MSRP does not include destination and handling fees. All prices are from manufacturer website. Please contact dealer for the best price on any in-stock vehicle.
Directions To Our Dealership in Roseville, CA
Use the directions link below, or call us at 1 (916) 297-6980 for directions to John L Sullivan Chevrolet.